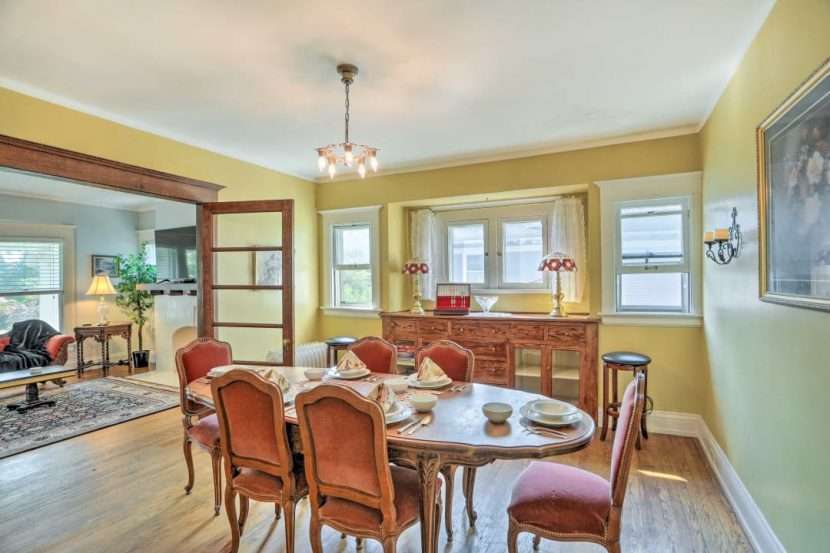 There's so much to discover in Toledo – scenic lakes & rivers, scrumptious restaurants, history, culture…and now there's a perfect setting: Flower Den Retreat's latest offering, a stately historic mansion built in 1912! Centrally located in acclaimed Old West End, and freshly permitted as a vacation rental for the first time ever, this is definitely no ordinary place to sleep. The duplex has a rich history that dates pre-roaring 20's, and it's been the site of many memories, events, and happenings over the years.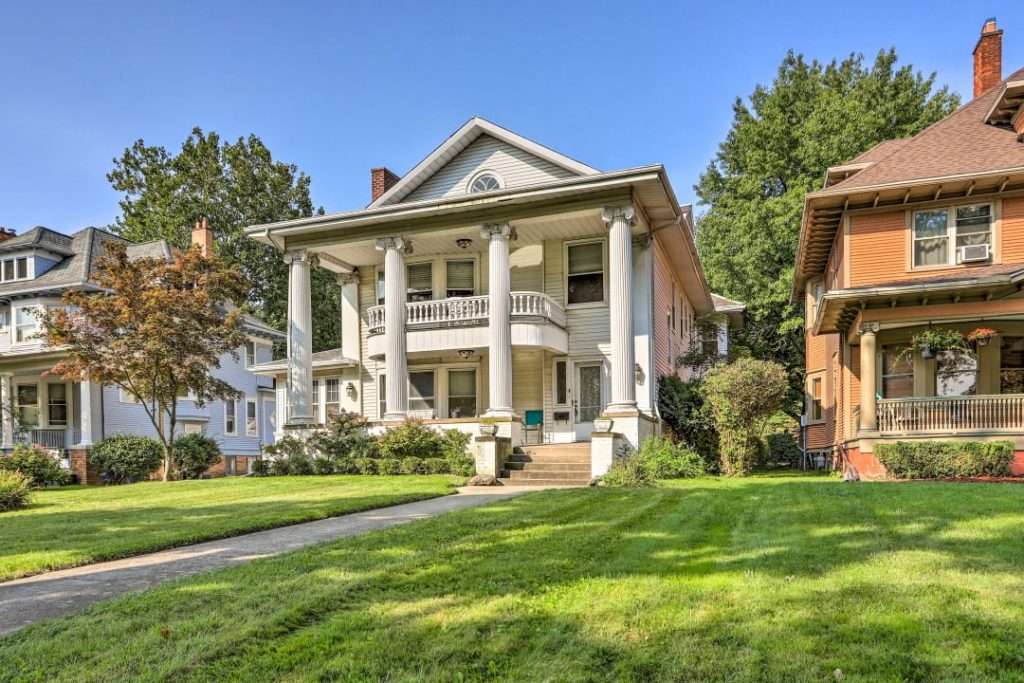 The Perfect Toledo, Ohio Getaway
Traveling to Toledo, and afraid it will be boring? It won't be! Let us spice things up for you with this beautiful timepiece property that will make you exclaim 'WOW!' when you pull up, and feel like you've stepped back in history with it's hand picked one of a kind furnishings reminiscent of the early 1900's.
Work Remote from Toledo
Are you a workcation type of person? More productive from different environments? We've got the fastest internet available and provide an inspiring space for you to get creative. Two dedicated working spaces – the antique desk in the front lounge or my personal favorite – the back window room! Toledo has a slogan 'You'll do better in Toledo' – do you want to come and test it out?! Finish your work day early and take a stroll of breathtaking Old West End to nearby Agnes Jackson Arboretum.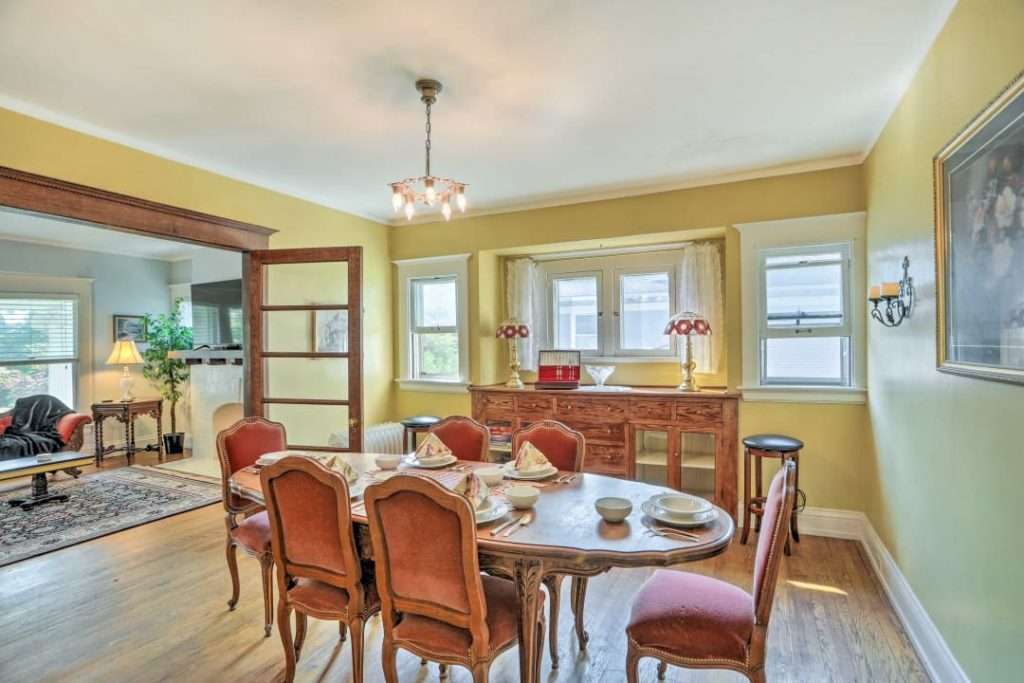 Where to Stay in Toledo OH
This historic AirBnB is the perfect place to stay while you're exploring all that Toledo has to offer. Do you travel for yearly conferences, events, and festivals that take place in Toledo, like:
Toledo Ohio annual Winter events
Old West End Tours de Noel
Lights at Toledo Zoo
Perrysburg Winterfest
Toledo Things to do in Fall
Susan G Komen walk
Black Swamp Arts festival
Toledo Zoo pumpkin patch
Walleye opening day
Toledo OH Spring happenings
Glass City film festival
Restaurant Week Toledo
Glass City marathon
Mud Hens opening day
Glass City beer fest
Toledo Summer events
Toledo PRIDE
Toledo Jeep Fest
Old West End festival (FYI OWE neighborhood is NOT quiet this week, but it is tons of fun.. and you'll be right in the center of it ALL)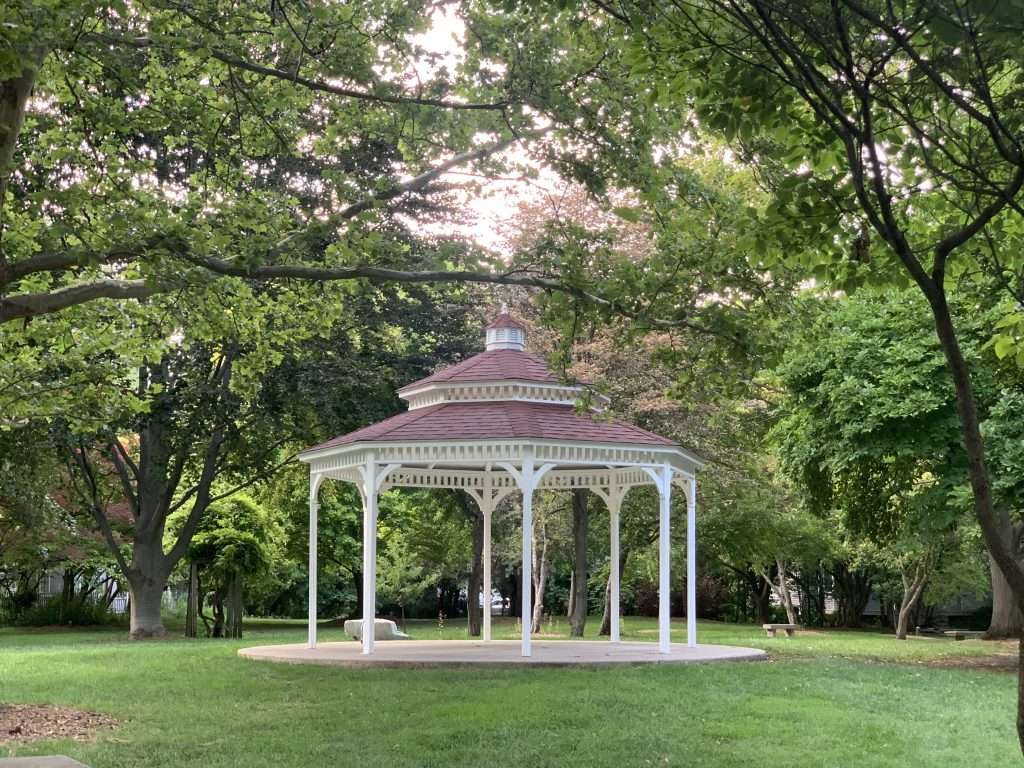 The Toledo Museum of Art
The Toledo Museum of Art is our must-visit favorite place while you're in town. It's home to a world-renowned collection of art, from ancient to modern pieces. You'll find pieces from masters like Rembrandt, Van Gogh, and Picasso, as well as contemporary artists like Warhol and Rothko.
The museum is also home to the Glass Pavilion, which is one of the COOLEST most architecturally impressive buildings in the city. The pavilion houses a permanent collection of glass art, as well as rotating exhibitions. You can see people blowing glass in real time… which you know we already love to do in our private glass studio AirBnB in Southern California!
If you're into art, you'll love coupling a stay at our historical home with the Toledo Museum of Art. Fun fact: our columns were inspired by the museum and the original owner Gustav Lay was an early contributor and member. Our pieces aren't as great as the museum, but we picked each picture with care and consideration. The museum…now that's a collection! It's one of the best art museums in the country, and best of all, admission is FREE 🙂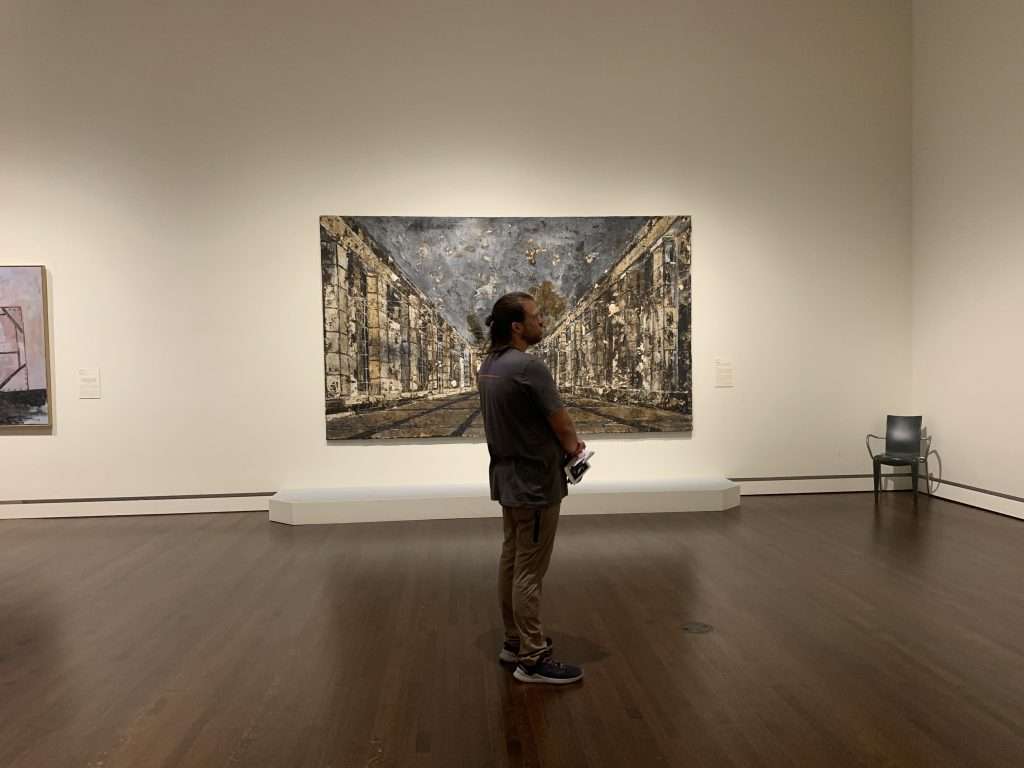 It's easy and affordable to book this historical Northeast Ohio vacation rental duplex. You'll have access to the entire top level – over 1750 sq ft! Just follow this link to book your stay, or fill out the form below to make an inquiry.