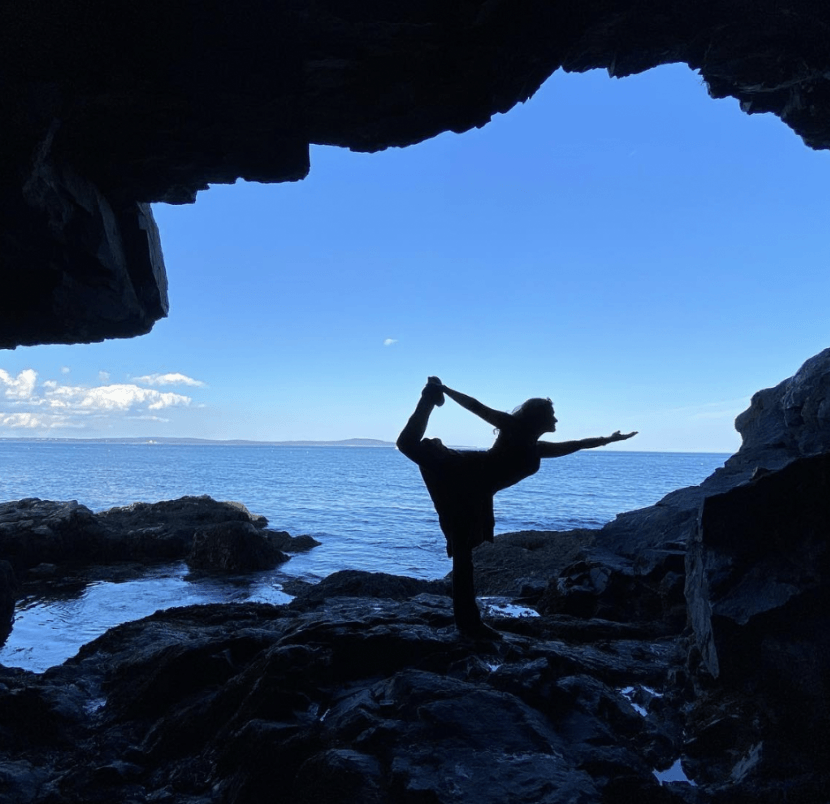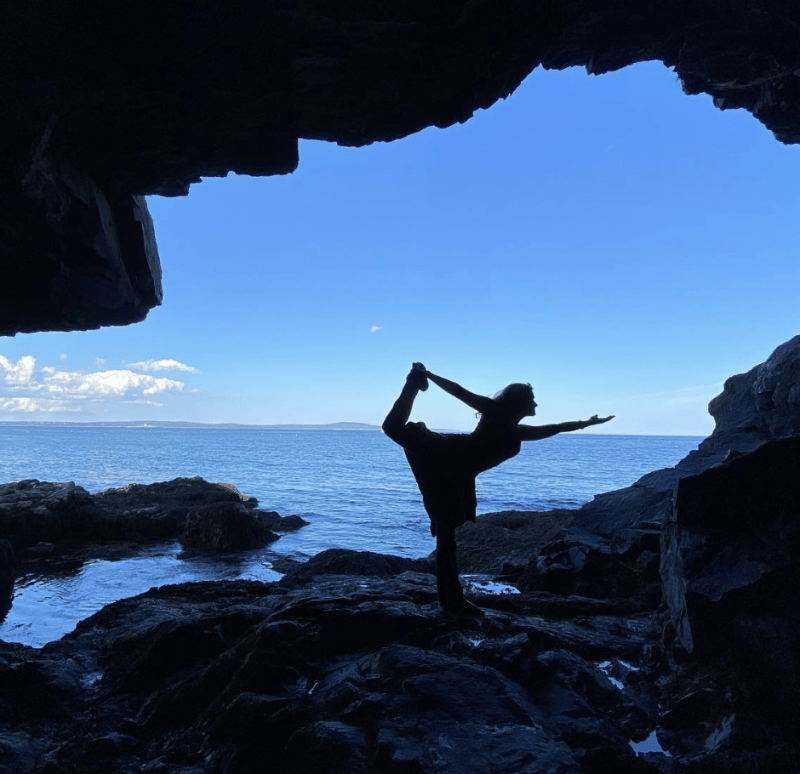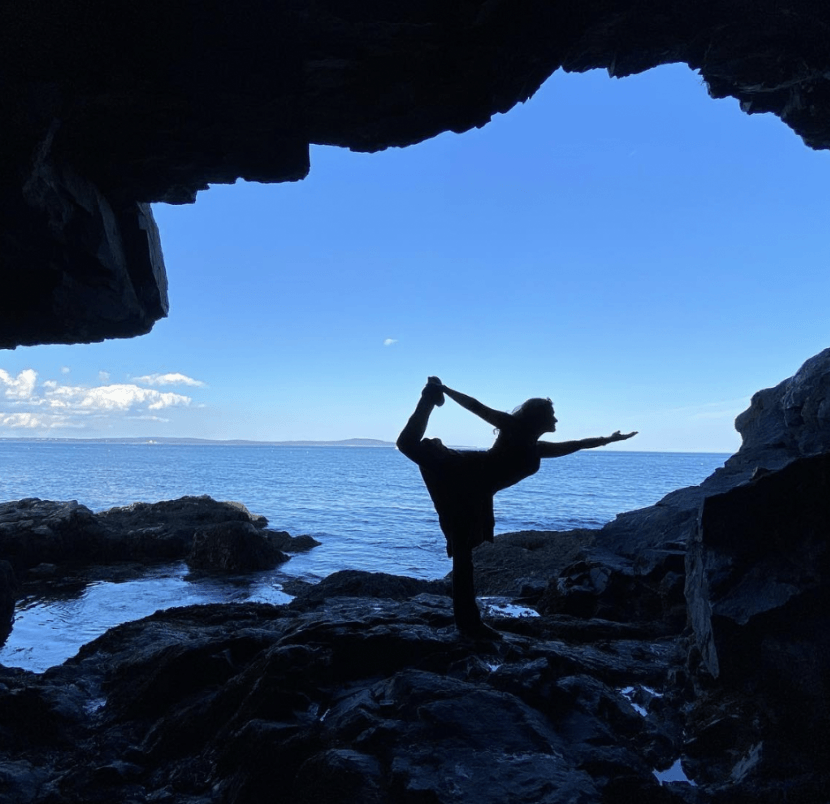 If you're looking for a personal retreat in Orange County, California, look no further. Our AirBnB's are styled as art and wellness retreats, where you can enjoy a simple and relaxing immersive experience that includes a great yoga studio in Mission Viejo – Soul Movement Yoga.
In the midst of busy life, it's important to take time for ourselves. Whether you're traveling for work or pleasure, our Orange County CA AirBnB's provide a space for you to connect with yourself and others. Thoughtful retreat spaces are offered with yoga and meditation options as a way to elevate your practice along with your mind, body, and soul.
Enjoy Yoga at Home OR Yoga at the Studio
Flower Den provides meditation pillows and yoga mats at our properties so you can practice at home anytime. But there is something about being in a studio with other people who are practicing yoga as well, breathing together, setting intentions together. We wanted to make multiple options easily accessible for you, so you're refreshed after your stay. ALL Flower Den Retreats visitors have free perks included for unlimited yoga sessions at Soul Movement Yoga during your visit. Soul Movement is located in Mission Viejo California, just 3 minutes from our Mission Viejo location.
It's easy! Just 3 simple steps:
Check out Soul Movement's schedule and decide which day(s) and time(s) you would like to book.
Text or message us with the guest names who would like to attend, and what day / time of your desired class(es). Make sure to put them on your calendar!
Show up & breathe 🙂 Your class fees are covered with our Corporate Flower Den membership.
Soul Movement Yoga is located next to Calle Girl Boutique and Harmony Tea – both great places to stop at after your session.
25350 Marguerite Pkwy, Suite C
Mission Viejo, CA 92692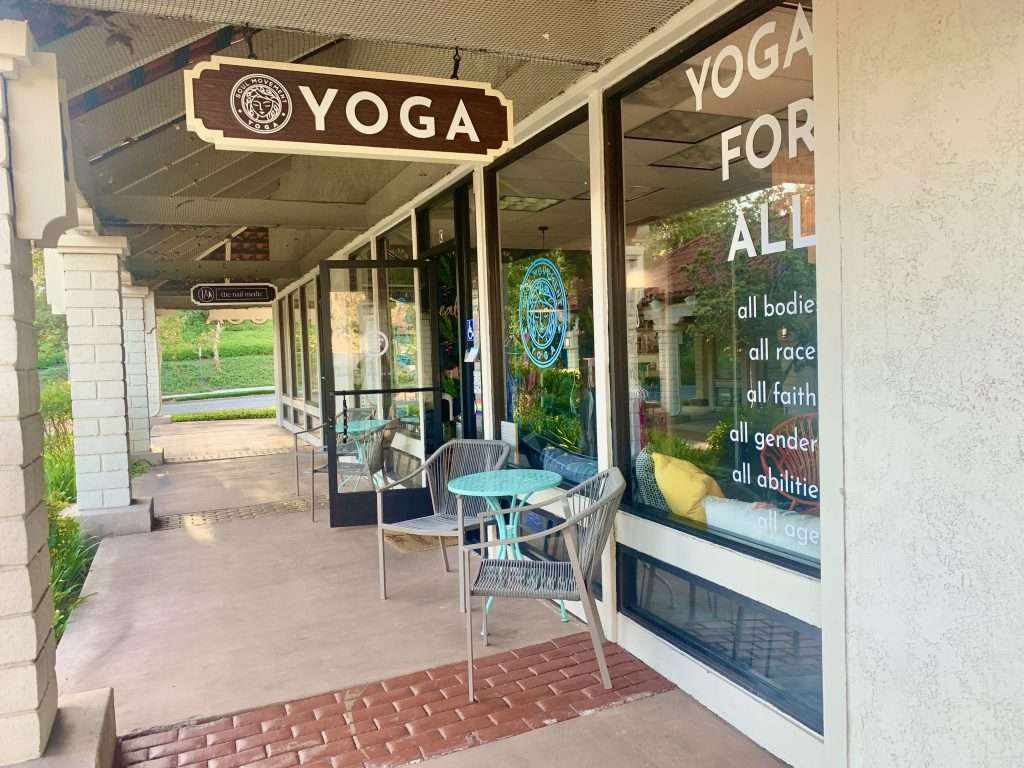 But I've never done yoga…
No matter what level of practice you're accustomed to, Soul Movement is a great studio for a session. Each time we're in attendance we meet newbies and also advanced yogis. Just come as you are, and go at your own pace. Soul Movement is a very safe space.
Are yoga benefits worth the time?
Yoga is a practice that has been around for thousands of years and has been used to treat many health conditions. It is a very effective way to get your body moving, strengthen your muscles, improve your flexibility, blood flow, and relieve stress. It's personally been a valuable teacher and essential tool in our wellness journey. If you've never tried it – we invite you to now!
Yoga helps you to relax your body and calm down your mind. It can help reduce symptoms of depression, anxiety, stress, insomnia, PTSD, and chronic pain. Yoga can also help prevent injuries from happening in the first place, because it helps you stay flexible and strong.
We hope you'll come stay with us and enjoy all the benefits our spaces and partnerships can bring, including free yoga, therapeutic art, inspiring books, and other wellness referrals.
Namaste