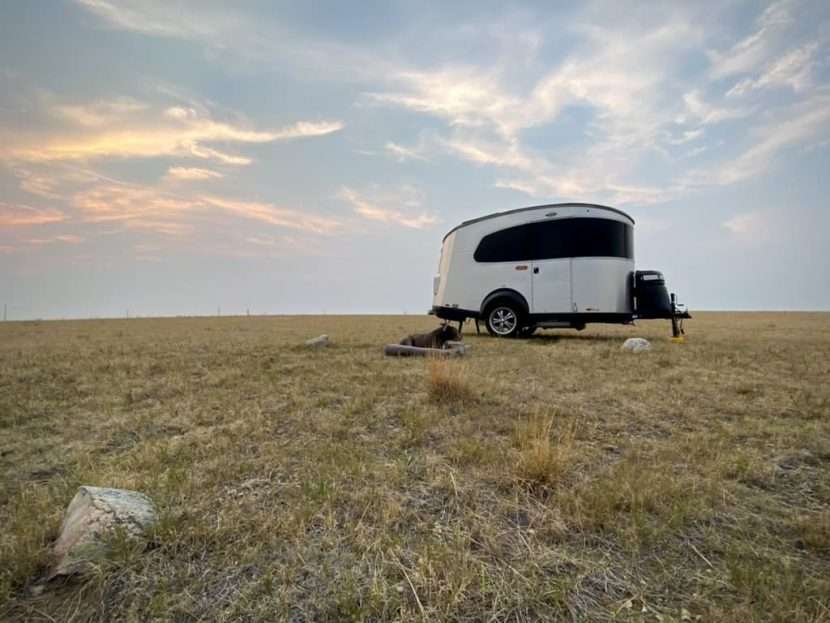 Are you interested in the RV lifestyle? Have you heard of a Basecamp but never used one? If so, then we're inviting you to try out our 16 ft Basecamp – now available for rentals in gorgeous Utah!
We traveled the country in 2021 in this cutie, and love how it fits pretty much anywhere. Here's a pic from one of our favorite tiny lakeside spots along the upper peninsula of Michigan. Staying right on Lake Superior was absolutely fabulous, but it was a little tough to get back there…so…we recently added a lift kit and offroad tires for even more exploring.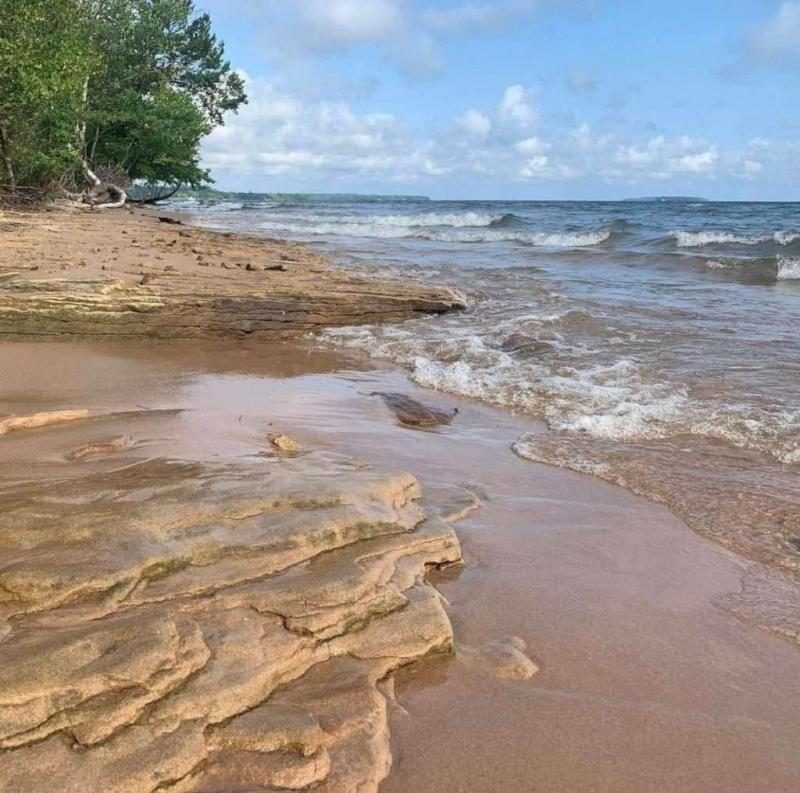 Welcome to your RV Retreat – 16 ft Basecamp – a wanderlust's traveling home in the wilderness.
"Airstream Basecamp originally launched in 2007 and its redesign in 2017 became one of the most celebrated travel trailers in our towable lineup," said Bob Wheeler CEO and President of Airstream. It was created for those who want to get out and explore nature in an easy-to-use, durable, and efficient vehicle.
Built by hand in Jackson Center, Ohio, USA by hundreds of talented craftspeople, each Airstream travel trailer is well thought out and takes approximately 350 hours to build.
Even though Basecamps are the smallest airstream out there, they pack a mighty punch! You've got
Air conditioning
Fans
Heater
Water heater
Solar
Queen sized bed
Kitchen that includes mini fridge, microwave, and 2 propane burners.
YES, there's a bathroom
Plus a shower, with a pass through showerhead if you'd like to wash the pup outside, or shower amidst the wilderness. (This is a must try at least once in your life 😉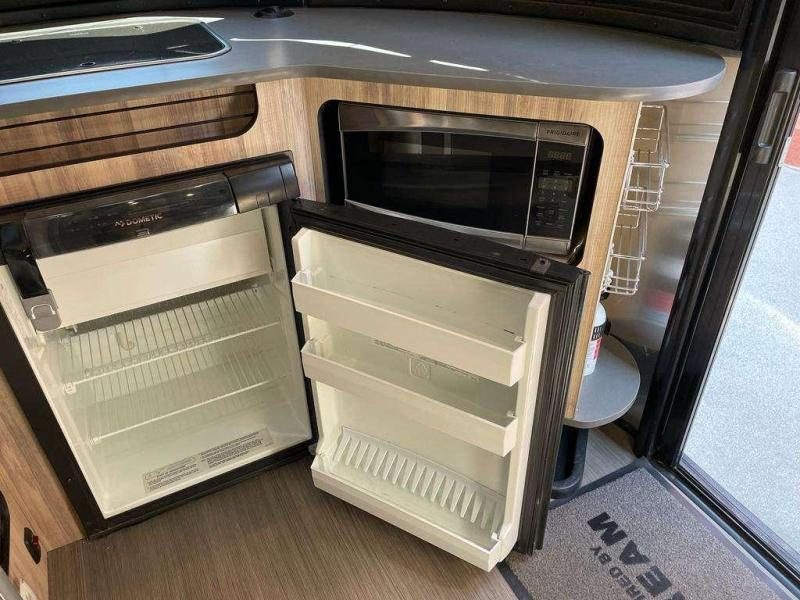 Come enjoy this new addition to our rental fleet – it's the perfect RV for couples or solo travelers who are active outdoors and love camping out in style! Be prepared for everyone to ask you about the Basecamp at the gas station, and watch people pointing as you drive by, LOL.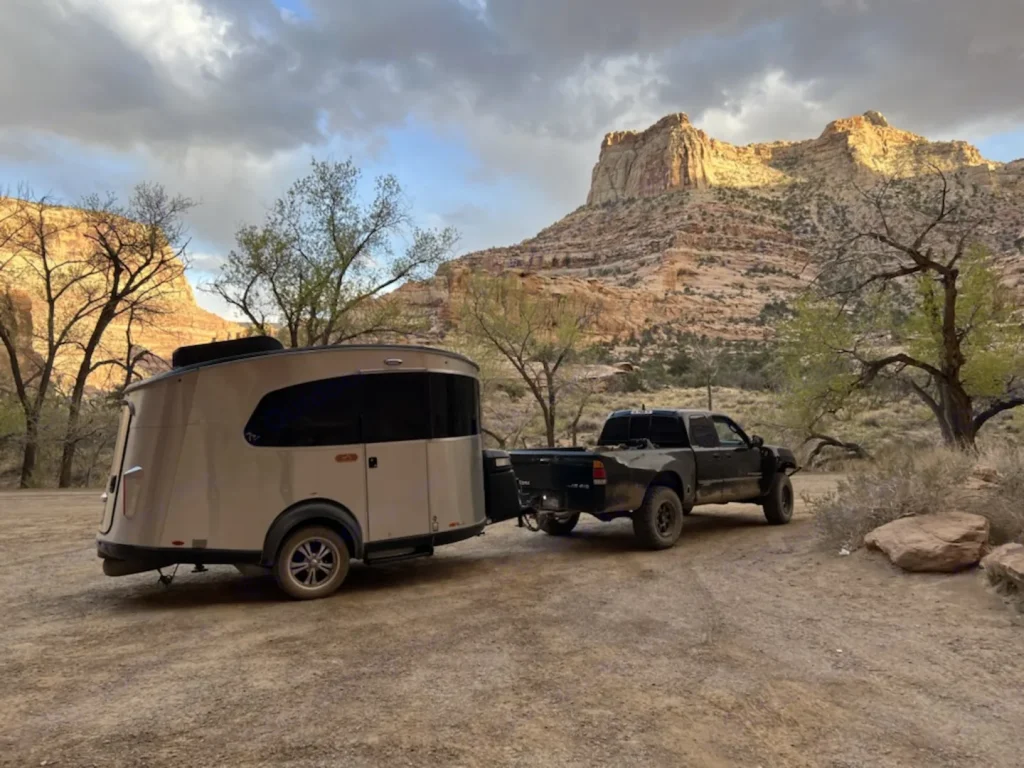 We believe affordable accommodations on the go are the reason why so many people choose to live a remote lifestyle. Whether you're looking for temporary housing while you're working on your septic system, or want to take a tour to Moab, UT, now is a good time to get away. Currently, the RV is located in Helper, UT, and we offer options to deliver locally, to the following locations; or, you can come pick it up:
If you'd like to rent the RV just click this link. If you have any questions about our travels, please leave them in the comments below. We love hearing from folks who are interested in RVing. We hope you enjoyed this post and stop back for more!